We provide Pro Bono services to projects that inspire us
We usually have one pro bono project on the go at any time. They can take a lot of work,. We are happy to give something back to society.
These people inspired us - Can you?
Pro bono marketing.
These are the types of projects we like to support.
If you have a project, then fill in the form below and inspire us to help you.
In 2017 Catherine Friend and Valerie Bisbal gave themselves an objective of paddleboarding around the island of Mallorca, Spain.  The paddle would take them 3-4 weeks to cover the 555km coastline.
Their idea was to raise awareness of plastic in the ocean, in particular around the island. This beautiful region of Spain had one of the lowest awareness ratings for conservation. They wanted to do more. To engage with locals and schools. To engage with the millions of tourists (mainly British and German) that come here each year.
I met Cat in late April (less than 6 weeks before the start date), and quizzed her about their marketing and how far they had got. Not very far – something they had to get around to. They were totally focused on building their stamina and organising supplies and logistics to support their activity.
This is where we came in: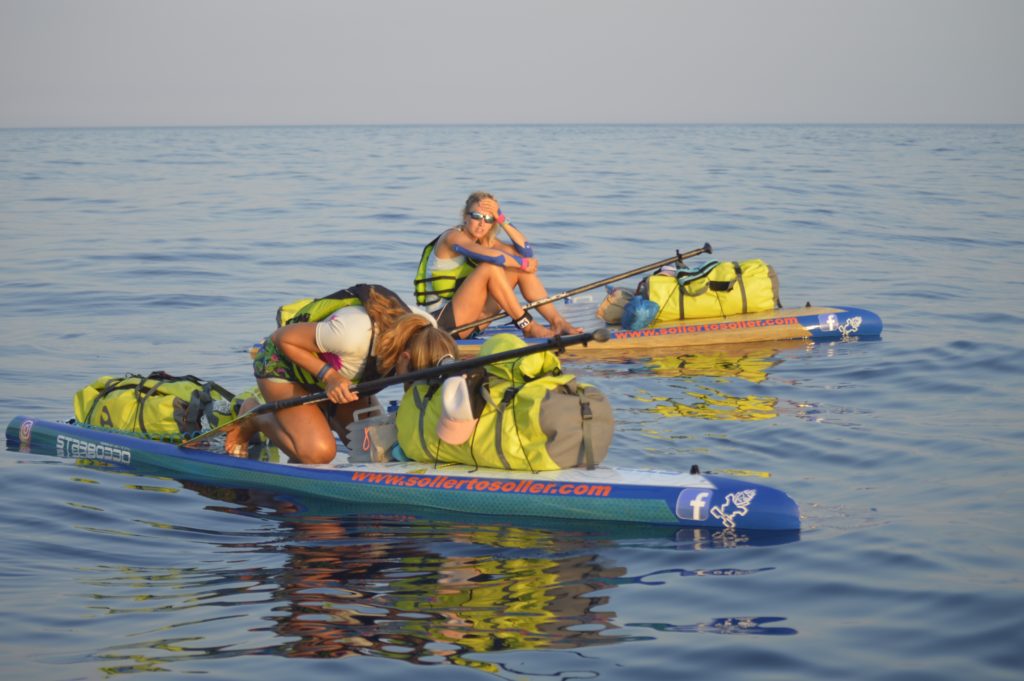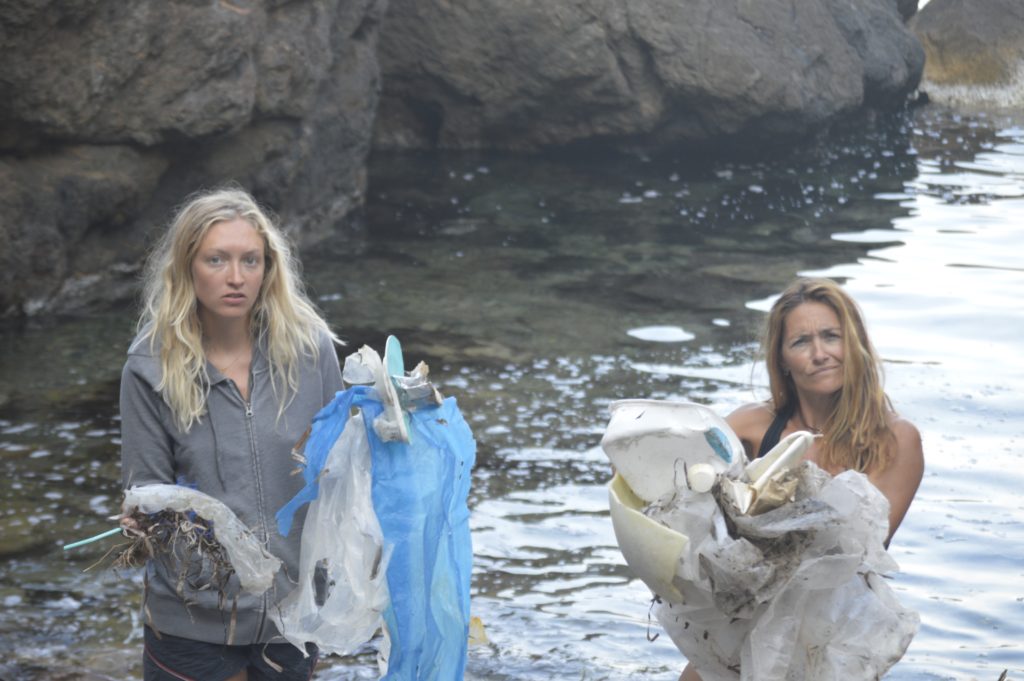 The project was a great idea. The commitment and stamina of the girls was totally inspiring. What they hadn't done was organised the marketing. This is where we stepped in with our pro bono efforts.
They had some really bad weather for one week, and we wondered if they could complete the venture.
Between April and June, we wrote press releases, contacted other SUP clubs and magazines (Stand-Up-Paddleboard). We created a Facebook page which grew to around 900 followers in 8 weeks.
We had radio and television interviews. A feature on the BBC. One notable event was when they were met on a beach by some German tourists who approached them and said "Ah, you are zee Girls" – their fame had spread, from German press. We organised a memorable reception with a flotilla and beach party on their completion of the project.
They met their targets. www.sollertosoller.com
Education in rural Cambodia
In rural Cambodia schools can be 200km from a major city and 30km from the nearest town. The country has a difficult past, the Khmer Rouge in the 1970's discouraged education and the effects of the regime took a long time to overcome.
This school came to our attention in 2018. Of the 1000 students in Grades 10, 11, 12 around 300 of them live at the school in dormitories. It is too far for them to go home at night. From the age of 15 they have to feed themselves and wash their own clothes. Look how well turned out they are. 
More than 50% do not possess a smart phone, and of the rest about half have a text  phone. What does your daughter or son have today?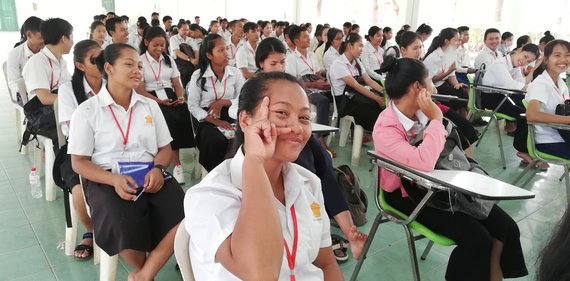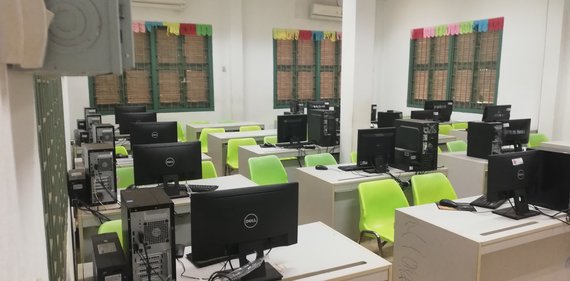 When we looked at the school in more detail we realised how much the students went through to get an education. The teachers do their best to look after them with limited resources. Classrooms are equipped with a blackboard – no technology used. Here our pro bono work was related to the technology and lack of experience within the school. 
When we looked at the IT systems, they were virtually non-existent. No server, poor internet connectivity, no website, little IT education. For English they were teaching from books from pre-2000.
It has become a significant project just to start the process of bringing IT into the school and to upgrade English education. We are proud to have started this. It has now evolved into the charity "To Grow and Orchid".   togrowanorchid.org 
In recent months we have helped with the formation of IT Club to promote general IT education at selected schools in Cambodia.  
This has become our largest project. We are promoting IT learning to students on-line. Primarily by use of Facebook. Facebook advertising in Cambodia is cheap – we can reach 20,000 young people for $20. 
At school they are taught Word and Excel. We are educating them in Google, searching the internet, social media, stay safe online. Also recommending basic utilities such as backup, because no-one has shown them before.
We are also actively promoting IT as a career, especially targeted at girls / young women.
You can read more about this here. 
Or follow the work we publish on Facebook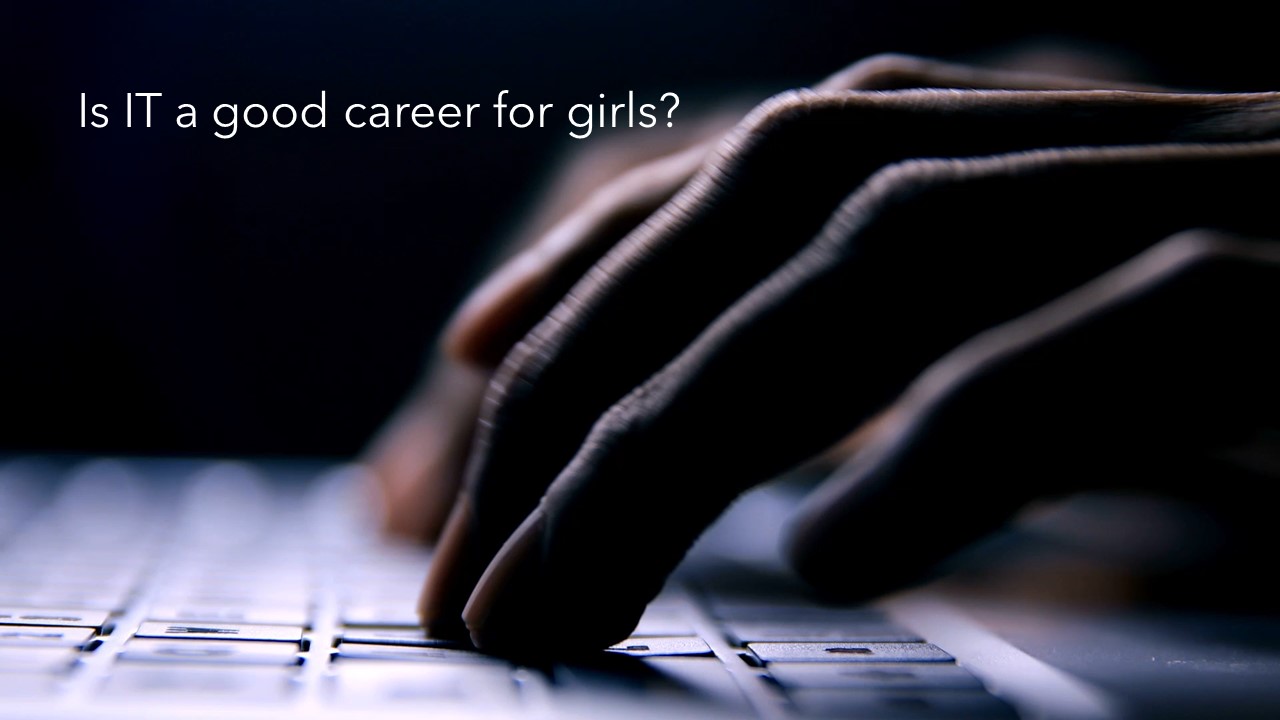 Temples and village life

in rural Cambodia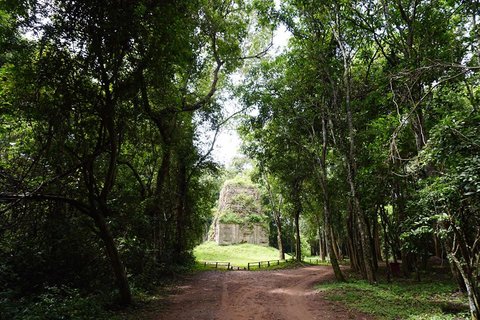 We came across some temples in rural Cambodia. Built in the heart of the country in the 6-9th centuries.
It is difficult to appreciate the family life around here. Families are tight-knit. The average wages are low (less than $150 per month). 
The government mainly promotes the world famous temples at Angkor Wat, which are 150km away. We have helped the local community with some promotion of their own.
In this instance our pro bono work has been to provide time over a couple of years helping with Facebook and trying to bring more tourists to the area 
What could we achieve together?
Tell us about your project.
Write an outline of your project. Include: your goals, why are you doing this? what is the timescale? who do you have involved – both people and their skills. Provide links to other pages you have created such as Facebook or Instagram or a website. We can assess how much help you need and whether we can help you.
We look forward to hearing from you. There is no commitment needed.